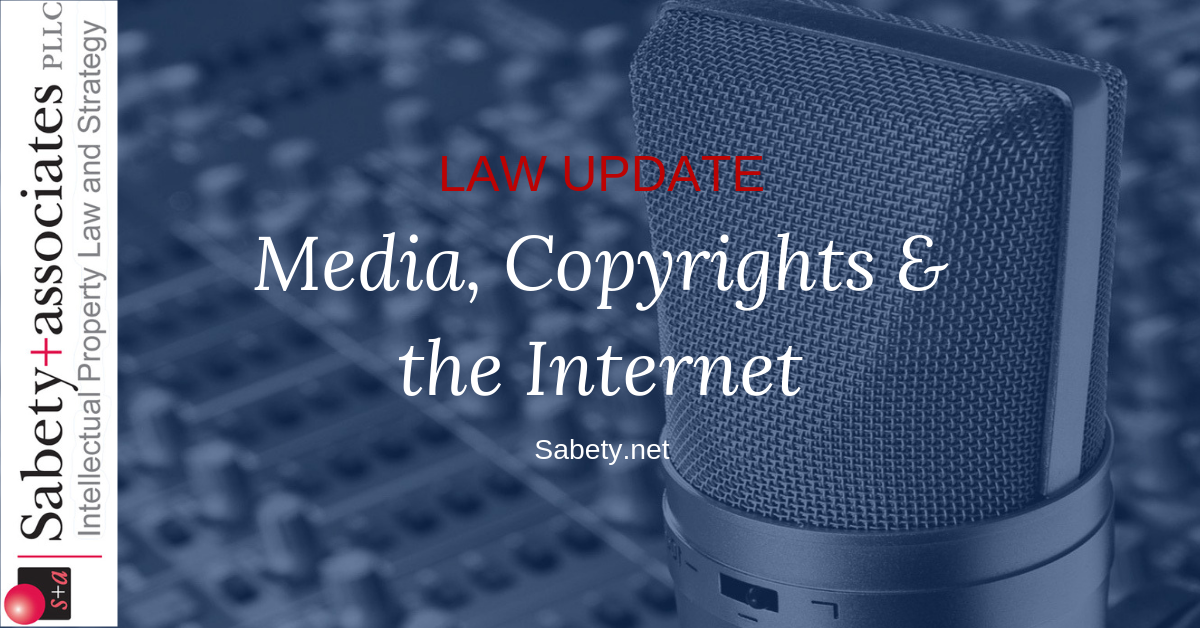 12 Aug

American Disabilities Act (ADA) Class Action Claim
Sabety + associates, PLLC Defeats an American Disabilities Act (ADA) Class Action Claim brought against a Retail Website.  In the case, Traynor v. The Hereafter, Inc. d/b/a Areaware, Inc., 19-cv-3021 (S.D.N.Y.).
August 2, 2019, an allegedly visually impaired person claimed that Areaware's website contained "access barriers" which "denied" him a shopping experience similar to that of a sighted person, in violation of Title III of the ADA and related New York laws.  The firm, representing the defendant, Areaware, Inc. won a Motion to Dismiss prior to any discovery taking place.  Suing websites under the ADA has become an industry for plaintiff trolls.  The plaintiff in this case, Traynor, has brought 75 cases to the federal court in New York so far this year. Recently, Domino's Pizza submitted its case to the U.S. Supreme Court because half of the federal courts do not believe the ADA applies to websites, and the other half does.  The federal courts in New York do, but in this case, Plaintiff counsel narrowly avoided sanction and attorney's fees for a wholly unsupported complaint.
Court in California Forgets about the Doctrine of Scènes à Faire in Copyright Law and finds Copyright in a Musical "Function."  In a bizarre case alleging copyright infringement by a pop-star, Marcus Gray et al v. Katy Perry et al, 2:15-cv-05642-CAS-JC, (C.D.C.A.) a federal court jury found that Katy Perry's song, "Dark Horse," infringed the plaintiff's rap song, "Joyful Noise."  The basis of infringement was not similarity in lyrics nor her sung melody, nor was it the sampling of a sound recording without a license. Rather, the complaint was that a very simplistic and not particularly clever string melody in the background track of the rap record (the "ostinato" in the complaint) sufficiently similar (but not identical to) another simplistic and not particularly clever string melody in the Katy Perry track. Plaintiff argued that the string melodies fulfilled the same "important structural function." I don't normally take a side here, but what seems to be lost in the noise is that these simplistic string melody "ostinatos" are commonplace on hundreds, if not thousands of hip-hop tracks for the same "important structural function."  Besides, a "function" is not copyrightable. In other contexts, commonplace similarities are considered "scènes à faire" and an unlikely basis for finding copyright infringement on its own, for example, a pirate with a patch on his eye and a parrot on his shoulder in a pirate movie.  It seems that this principle was overlooked in this case.  We expect on appeal the 9th Circuit will have to confront the question of how commonly used individual features of pop music can be individually copyrighted.  Artists hope that this may portend the end of the "Blurred Lines" of cases that have found copyright in things like groove and feel of a song. In any case, what happened to the word "original" in the statute §101?  I'll wager a bet that Marcus Grey got his "wee wee wee wee" idea we've heard a million times before from some record made by Dr. Dre.
Sabety + associates, PLLC Advises on Trademark Liability Risk Arising from "Ad Injection" Technology.  Another area that has been a hot topic for us lately is the use of competitors' trademarks in keyword searches.  A Federal Court in New York has noted that "Virtually no court has held that, on its own, a defendant's purchase of a plaintiff's mark as a keyword term is sufficient for liability." Alzheimer's Disease and Related Disorders Assoc, Inc. v. Alzheimer's Foundation of America, Inc., Case No. 10-cv-3314 (AJN), 10-cv-5013 (AJN) (S.D.N.Y. April 20, 2018).    However, Google offers more than just that. Now, Google can enable insertion of ads into a search web page where another trademark owner has its own search ads.  A mistake made in the ad-insertion coding can lead to your trademark being displayed with your competitor's trademark—a mix-up that can potentially be a Lanham Act violation.
Please follow and like us: